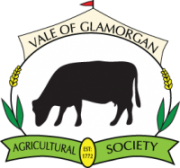 OFFICIAL STATEMENT 25.3.20
It is with great sadness that the Vale of Glamorgan Agricultural Society has made the decision to cancel the 2020 Vale of Glamorgan Show. We are extremely sorry to have to cancel but as the coronavirus situation has evolved and intensified there is no alternative.  
The society would like to thank everyone for their support of the show as volunteers, trade stand holders, sponsors, exhibitors, patrons, members and visitors. We have contacted those who have already booked trade space at the show.
We will continue to support our farmers in whatever way we can as they work harder than ever to feed the nation
We hope that you and your families stay safe and well and we will look forward to seeing you at next year's show. Our goal is to put on the biggest and best Vale Show on Wednesday 11th August 2021. 
For all enquires please email: vale.show@outlook.com