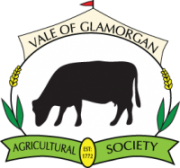 ANNOUNCEMENT 7th May 2021
It is with deep regret and after careful consideration that the Vale of Glamorgan Agricultural Society has made the decision to cancel the 2021 Vale of Glamorgan Show. The ongoing restrictions in Wales mean that it is not possible to hold large events.
This last year has been a challenge for us all. The society would like to thank everyone for their ongoing support of the show as volunteers, trade stand holders, sponsors, exhibitors, patrons, members and visitors.
We will look forward to seeing you at next year's show. Our goal is to run the biggest and best Vale Show on Wednesday 10th August 2022 which will be mark the 250th anniversary of the Vale of Glamorgan Agricultural Society.
For all enquires please email: vale.show@outlook.com